For the ninth time in a row Dancing on the Edge (DOTE) offers scholarships to talented and motivated dancers from the Middle East and North Africa. For the last 8 years, each year two dancers were invited to take part in the Amsterdam Summer Intensive Program, organized by the Henny Jurriëns Studio, and to attend performances at Julidans Festival in Amsterdam.
Because of COVID-19 measures, intercontinental travel has been limited. Therefore, for the first time in our scholarship history, we have created the DOTE Online Masterclass Program. Instead of two selected dancers, we have invited a total of 15 dancers from the MENA region and diaspora to take part in the DOTE online masterclass program. During three weeks from the 11th till the 31st of July, the dancers will work intensively on their dance skills, by participating in technique classes and workshops given by teachers representing the most important companies and styles in today's contemporary dance world.
Check out the video report of the DOTE Online Masterclass Program here:
Meet the dancers:
MASTERCLASSES
Masterclass: The Listening Body by Michael Schumacher. Schumacher is a performing artist with roots in classical and modern dance. He has danced at companies like the Ballet Frankfurt, Twyla Tharp Dance, Magpie Music Dance Company, and worked with William Forsythe, Sylvie Guillem, Anouk van Dijk, Katie Duck, Jiří Kylián, Jin Xing and many others. Working as dancer, choreographer, and teacher, Schumacher has developed a unique approach to the discipline of improvisation. He currently resides in Amsterdam and gives workshops in movement analysis and improvisation worldwide.
"In this three-session workshop, The Listening Body, we will explore a variety of listening skills which expand and enrich our experiences at home, in public, and at work. By developing a greater awareness of our impulses, both internal and external, we become better equipped to interact with our immediate environment and our fellow artists."
Contemporary dance masterclass: Dynamics, Rhythm & Texture by Kristina and Sadé Alleyne. The sisters work or have worked and toured with artists, companies and choreographers such as Akram Khan Company, Wim Vandekeybus Ultima Vez Company, Arthur Pita, Retina Dance Company and Tavaziva. Kristina and Sadé are co-artistic directors of Alleyne Dance based in London. Alleyne Dance is a unique and powerful company that blends Afro- Caribbean, Hip Hop and Kathak within a contemporary dance context.
"This class will involve strong, complex and technical sequences adjusted to a home environment, focusing on performance and stamina. Each session will begin with different aspects of movement study, focusing on the articulation of hands, isolations, spirals, breath and flying"
Contemporary dance masterclass: Super / Workshop by Christina Mertzani. Christina is a choreographer, dancer and teacher. As a performer, she worked with Johannes Wieland, Stella Zannou, Kostandin Mixos, Helder Seabra, Kat Valastur, Apostolia Papadamaki, Maria Gorgia, Sofia Spyratou and performed choreographies by Wim Vandekeybus, Mark Morris and Martha Graham. She has choreographed and taught classes in Europe and Asia for different companies, Universities, theaters and festivals.
"This workshop intends to help you explore, develop and bring to the surface super skills, both as an individual and as a team. What are my personal super skills? How do I discover them? How do I bring them to the surface? How do I communicate with other super dancers who have super skills? Super uses contemporary dance techniques fused with my own personal style, including acrobatics, hip hop, break dance, yoga, pilates, and martial arts."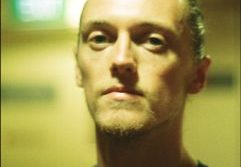 Dance masterclass Gaga by Ian Robinson. Ian Robinson has trained with the Robinson Ballet and graduated from New York University Tisch School of the Arts. Ian danced with amongst others Mikhail Baryshnikov's Hells Kitchen Dance, Complexions Contemporary Ballet, Les Ballets Jazz de Montreal, Sydney Dance Company and Aszure Barton & Artists before joining Batsheva Dance Company in 2009. Until 2017, Ian danced there full time under the artistic leadership of Ohad Naharin. Ian now continues independently to develop himself as a dancer, creator, teacher and videographer.  He is a certified Gaga teacher, stages Ohad's works and leads classes and workshops for dance communities around the world.